Gnorts Das is a citizen of Communist Country China.
Gnorts Das is the polar opposite of Strong Sad. He is always upbeat and happy. But sometimes he can be rather aggressive.
He is not very smart at all and rarely thinks rationally. Everyone calls him "The Happy Idiot" and thinks his stupidity will be his downfall.
Gnorts Das also has a good relationship with his protective brother, Gnorts Dab. Gnorts Dab always treats his little brother well and doesn't like it when he gets hurt.
Napizram (The opposite of Marzipan) wants to eat him because he looks like a chicken, which Gnorts Dab doesn't approve of.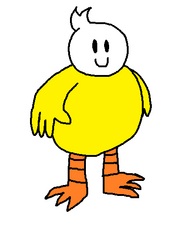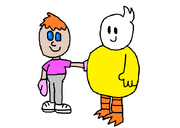 Ad blocker interference detected!
Wikia is a free-to-use site that makes money from advertising. We have a modified experience for viewers using ad blockers

Wikia is not accessible if you've made further modifications. Remove the custom ad blocker rule(s) and the page will load as expected.